Opt-in is a vital aspect of permission-based marketing. It's essential that your subscribers have a clear and simple way of opting-in to receive your marketing messages, and opting-out whenever they want to.

Horizon's opt-in categories let you give your subscribers a clear choice over the kinds of information they do and don't want to receive from you.
How to choose your opt-in categories
DO use opt-in categories to reflect the different kinds of content that people can subscribe to - e.g. "Daily Deals" or "Monthly Newsletter".
DON'T use opt-in categories to capture people's detailed preferences (e.g. the kinds of deals they want or the kinds of content they want to see in their newsletter). You should use Horizon custom fields to store preferences.
Setting up your opt-in categories
The Horizon setup process asks you to select one or more different opt-in categories, and you can add new ones at any time.
Click at the top-right corner of the screen.


Select 'Opt-in categories' from the left-hand menu. Your existing opt-in categories will be listed.


Click the 'Add new opt-in category' button.


Name the new opt-in category using a descriptive name like "Monthly Newsletter".


Click the button.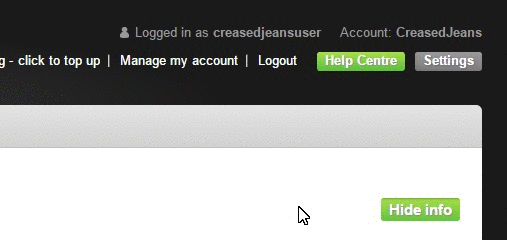 Note: Once you have created your opt-in categories and your contacts have opted-in, you should think very carefully before renaming them. DO NOT change the purpose of the opt-in category, because this would in effect be misleading subscribers who have already opted in.